"The most important shot in golf
is the next one."
~ Ben Hogan ~
"The most important shot in golf is the next one."
~ Ben Hogan ~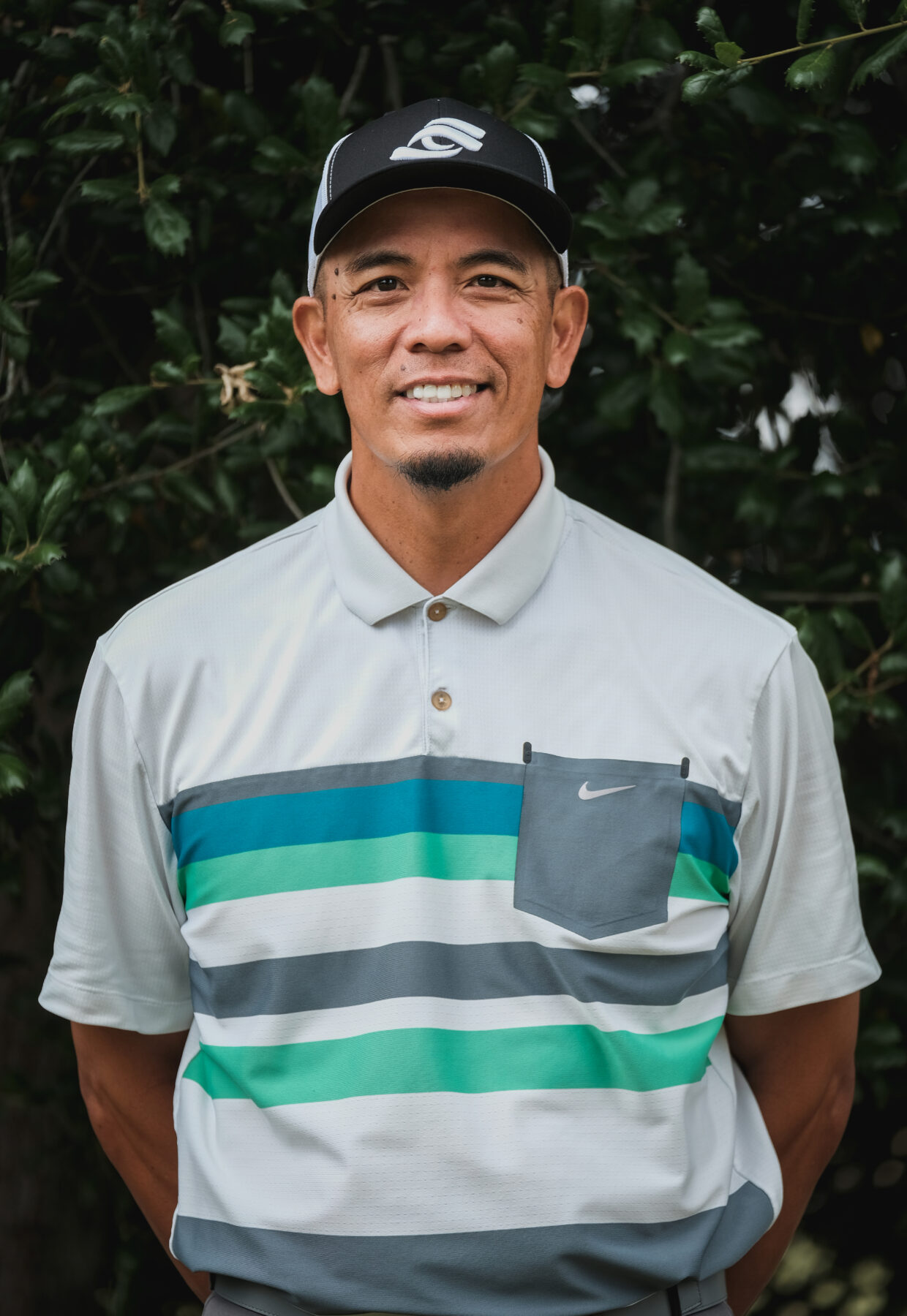 Coach Jey Bacani is a golf instructor in San Diego County. His career in the golf industry started in 1996 at Stadium Golf Center. In 2004, Jey moved into the position of Golf Shop manager at StoneRidge Country Club. From there, he became the First Assistant at The Country Club of Soboba Springs.
In 2007, Jey accepted a position at The Santa Luz Club as the First Assistant. In 2008, he made the decision to follow his passion and become a full time golf instructor at the Hodges Golf Improvement Center. Jey has over 20 years of experience teaching golfers of all ages, genders, and skill levels.
Jey Bacani spent his younger years involved in various sports – baseball, football, basketball, soccer, tennis, volleyball, and of course, golf. He didn't just play them as a child, he competed at a high level throughout his teen years and into early adulthood.
His experiences in participating in various sports allow Jey to more fully understand the movements of the body, and this knowledge is valuable in teaching students how to achieve a consistently accurate golf swing.
For most of us, golf is a sport picked up later in life and most of us have played other sports before golf. Therefore, Jey will tap into your previous athletic experiences and utilize them for a foundation for examining the motions that are natural to you, and relating those motions to your golf swing.
The game of golf teaches children respect for others, integrity, sportsmanship, and self-confidence. Important attributes that they will have and use for a lifetime.
Jey teaches a life-learning program designed for juniors. His goal is to teach children the correct fundamentals of the golf swing.
We all have a desired ball flight that we strive for. However, this cannot be achieved without proper "ball contact". Jey understands that not everyone will swing the same way, but everyone should make the same proper contact when striking the golf ball. If you don't achieve proper contact, direction and distance will not matter.
Jey will help you understand your own personal ball flight as well as teach you how to organize and simplify your thoughts before, during, and after your swing. Of course, he won't forget your short-game, bunker-play, putting, and mental game.
As your instructor, Jey will teach you helpful methods and techniques to bring your scores to the next level.

Jey implements the use of Foresight Sports GC Quad, the most advanced launch monitor technology to help his students get the most out of their lessons.  The GC Quad can collect numerous amounts of ball data and club data.  Including carry distance, spin rate, smash factor, degrees off line, trajectory, location of club face impact, and much more. 
Jacque Jones Sr.

, Ex-Major League Baseball player, Minnesota Twins & Chicago Cubs
Daniel Brainard, Poway HS, UC Riverside men's golf team member
Calista Reyes, Rancho Bernardo HS, Stanford University women's golf team memeber
Annie McCutchan, Torrey Pines HS, Lewis & Clark College women's golf team member

Nastasia Kossacky

, Del Norte HS, Auburn University, UNLV women's golf team member
Andrew Archer, Poway HS, Chico State University
Steve Wagner, Co-owner and master brewer of Stone Brewing Company
Mason Schulze, Poway HS, Boise State University men's golf team member
Christina Leung, Westview HS, Pitzer College
Peter Leung, Westview HS, Pitzer College
Troy Randle, Poway HS
Kyle Visselli, Mission Hills HS, University of Colorado
Augie Martiarena, Co-owner of San Diego Paella
Robert Maldonado, Owner of Anjeos Bar and Grill & Robert's Jalepenos
Howon Choo, UC Santa Barbara
Spencer Figuracion, Rancho Bernardo HS, Concordia University Ann Arbor, Michigan men's golf team member
Matthew Tan, Rancho Bernardo HS, Cal State San Marcos
Bailey Gansert, Rancho Bernardo HS, San Diego State University
Rohin Awasthi, Westview HS
Nick Maldonado, San Pasqual HS
Sabrina Nguyen

,

Cathedral Catholic HS, Texas Christian University

Seth McCutchen

,

Torrey Pines HS, University of Arizona

Jacob Directo

, Westview HS, Marquette University

Jessica Hudson

, Drive, Chip, and Putt Regional Champion and Participant in the championships at Augusta National Golf Club. US Kids Golf World Chamoinship participant, Pinehurst North Carolina.
PGA member since 2007

Director of Instruction at the Hodges Golf Improvement Center in Escondido

Owner/Operator of Junior Sticks Golf Academy

PGA Junior League Golf All-Star Captain 2017, 2018, 2019

PGA Junior League Golf Captain 2018, 2019  2020 Junior Sticks Golf Academy

PGA Junior League Golf Captain 2017 San Diego/Oceanside League Champions

Nominated for Apprentice of the Year in 2004; San Diego PGA Chapter

Nominated for Apprentice of the Year in 2007; Inland Empire PGA Chapter

Nominated for Golf Instructor of the Year in 2018, San Diego PGA Chapter

Nominated for Golf Instructor of the Year in 2019, San Diego PGA Chapter

Nominated for Player Development of the Year 2019, San Diego PGA Chapter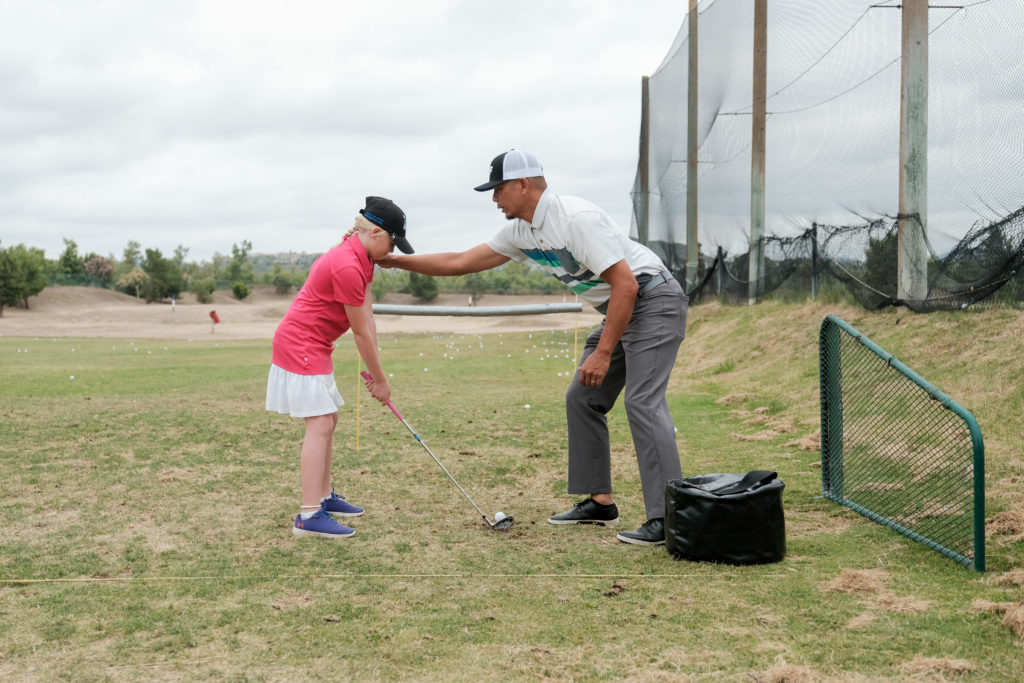 My teaching philosophy begins with solid fundamentals (P.G.A. -Posture, Grip, Alignment). Proper ball contact is also of utmost importance. Without it, direction and distance means nothing. Generally speaking, I am more concerned with what the body is doing and how the body movements are affecting the arms and hands, and not the other way around. Tempo, connection, and swinging in balance are essential for good ball striking. It is important for me to understand my student's goals, and to assess their level of commitment in order to achieve those goals.